Susan Williamson met her first horse at the age of six–a black and white pony named Jimmy John. Her first recognition for writing was being chosen to read her poem about spring and newborn foals at the annual spring concert.
Since then, many horses and many words have crossed her path. Williamson holds a BS degree in Animal Science from the University of Kentucky and an MS degree in Animal Science from the University of California, Davis.
She has worked as an extension agent, a newspaper editor, a riding instructor, an educator and a food coop manager. Whatever she was doing and wherever she was living, horses and writing were part of her life.
She met her husband, Wallace, at a horse show and their daughter's first word was "horse." Are you seeing a theme here?
Her first novel, a thriller, Turkmen Captives, was published in 2015. It was reissued as Desert Tail in 2018 by Blue Fortune Enterprises. A sequel to this novel, Tangled Tail was released in 2018. Her second novel, a cozy mystery, Dead on the Trail, came out in 2016, with a sequel, Dead in the Loft, published in 2020.
A children's book, The Riding Lesson, was published in 2018 with C.J. McGannon as illustrator by High Tide Publications. She is the author of Buying Your First Horse: Making an Informed Choice, and How to Write Family Stories.
Williamson is a contributor to Next Door Neighbors Magazine and Tidewater Women. Her work can also be seen in the anthology Taking Flight, Winston Salem Writers Contest Winners and New South. She is the former editor of The Edmonton Herald-News and a former freelance reporter for The Weekly Independent and The Barren County Progress. She is a former program chair and board member of Chesapeake Bay Writers. She is also a member of the Virginia Writers Guild and a member and former board member of Winston-Salem Writers.
When not writing, reading or horsing around, Williamson enjoys grandparenting, gardening, travel, museums, swimming and volunteering through Faith in Action. Along with her husband and Labradoodle, Susan lives in Williamsburg, VA.
---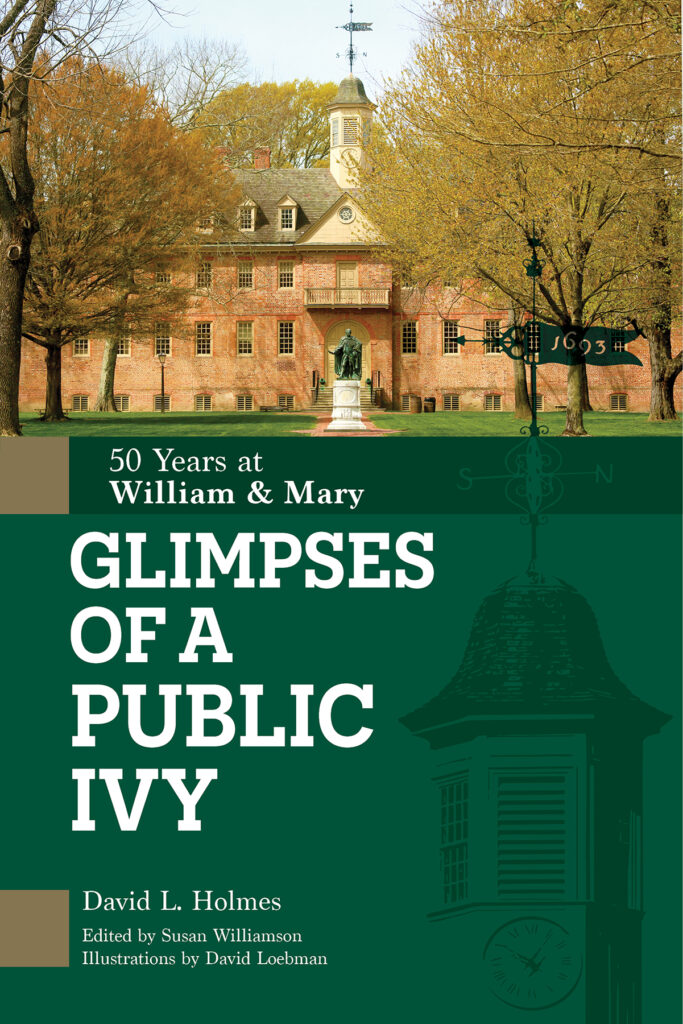 For the past year it has been my privilege to work with Professor Emeritus David L. Holmes on his delightful collection of vignettes of life at William & Mary. Glimpses of a Public Ivy will be released in August by Schiffer Publishing and is now available for pre-order on Amazon.
---
Come see my books at Book Warehouse